mellow

is a theoretical stress management system that pairs health data gathered from user-input and tracking devices (i.e., wearables) with IoT interventions in the home. The project is currently being completed as part of a graduate-level course in Human-Computer Interaction; the final outcome of the study will be a research paper to (potentially) be published.
focus

ux research, academic writing, HCI study design
team

 sarah moore, eman el-fayoumi, rebecca greenbury, joy smith
What are users' perceptions of a theoretical stress management system that leverages users' data, paired with IoT devices in the home — to deliver stress management solutions?
The project was split into various phases, at which each team member had different roles and responsibilities. The project is currently at the prototype validation stage, at which 8-10 participants are being shown the prototype and interviewed on their perceptions and expectations.

We began by creating and organizing key questions to ask experts and for future prototype validation testing. We then recruited experts through our own network and interviewed them through Zoom for 45 minutes each.
We spoke to 3 experts: 

1 social worker specializing in mental health and stress management

, and

2 IoT designers and developers.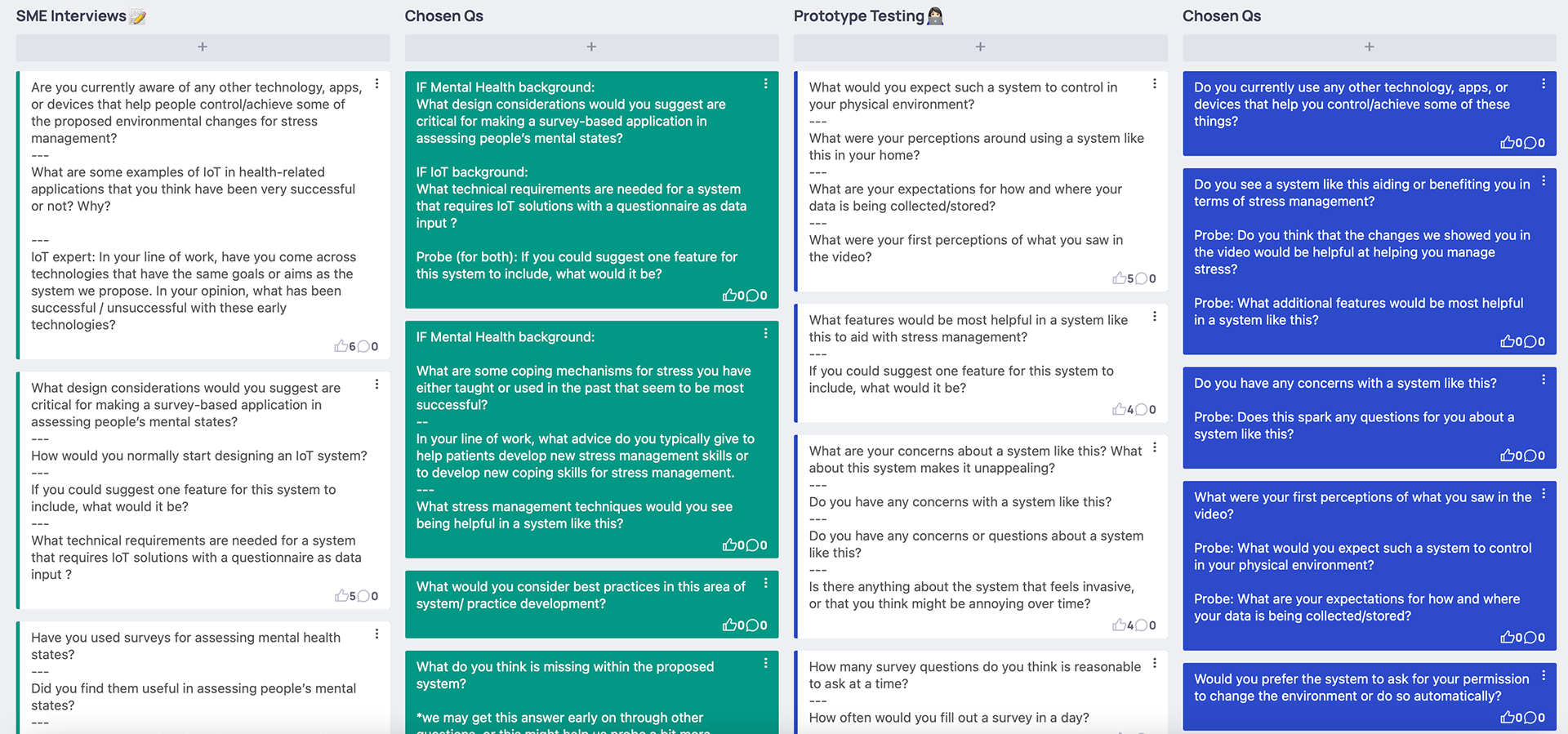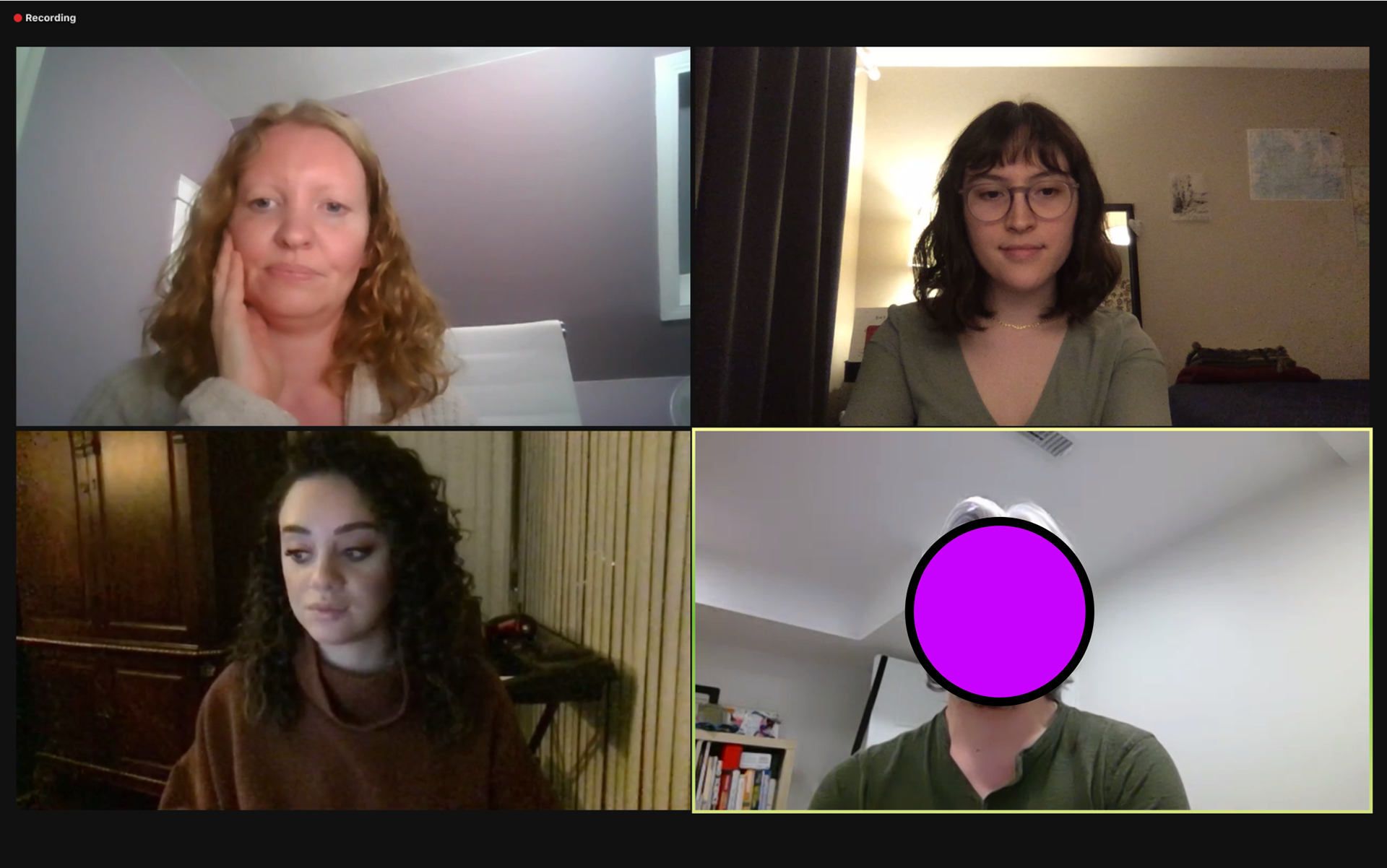 The sessions with experts helped us direct our focus to what would be most valuable and feasible. The insights gathered at this phase informed the design of our system.
​​​​​​​

mental health experts
The goals of a system like this should be: to increase awareness of lifestyle and habits that keep people feeling "stuck" in their day to day.
Some requirements may include: the need to customize/personalize features in the system since triggers and experience of stress can be so individual; to keep it simple (without overloading people) and to build in flexibility
Some data that could be collected to monitor stress included:  heart rate; breathing patterns; sleep patterns
For data that could be collected to help manage stress, this included:  media consumption; movement; sleep (hours of sleep, waking/bedtimes), establishing good sleep hygiene); consumption of alcohol, caffeine, sugar;  healthy eating; breathing techniques; mindfulness exercises
Suggested interventions in the home could focus on the system encourage people to take breaks, get sunshine, create structure/routines, create daily accomplishments & follow through on their intentions, create habit
Lastly, for the use of questionnaires, it was important to keep in mind that: self-reporting can be very inaccurate
​​​​​​​
They highlighted opportunities to: integrate systems; look for automation; create recommendations based off of incoming data; and find new ways to take the load off people as much as possible.
Opportunities for home modifications include: light, temperature, ambient sound, and smell.
They highlighted some important technical requirements including: sensors that monitor and control; connectivity (WiFi, BlueTooth, cloud vs Home-based); conductivity; (uninterrupted) power source.
Some current challenges: customization and the ability to distinguish between different people using the system in the home (and managing competing stress management needs); maintaining control when relying on third-party devices/infrastructure; a lot of this technology relies on existing ecosystems; privacy (and finding ways to mitigate risk of privacy breaches)
They also cautioned us on the use of questionnaires, namely to be careful as this adds additional load.
We developed scenarios that would communicate what a user could do with a system like this. From these, Eman El-Fayoumi developed key screens to show the interactions.


We developed a simulation video to show participants the system in action.
getting to know our audience
- Some had IoT devices in the home (Alexa, Google Home), some had wearables, others had no tech.
- Deal with stress through: distraction, taking breaks, exercising, doing hobbies…
- "Stress" can mean different things...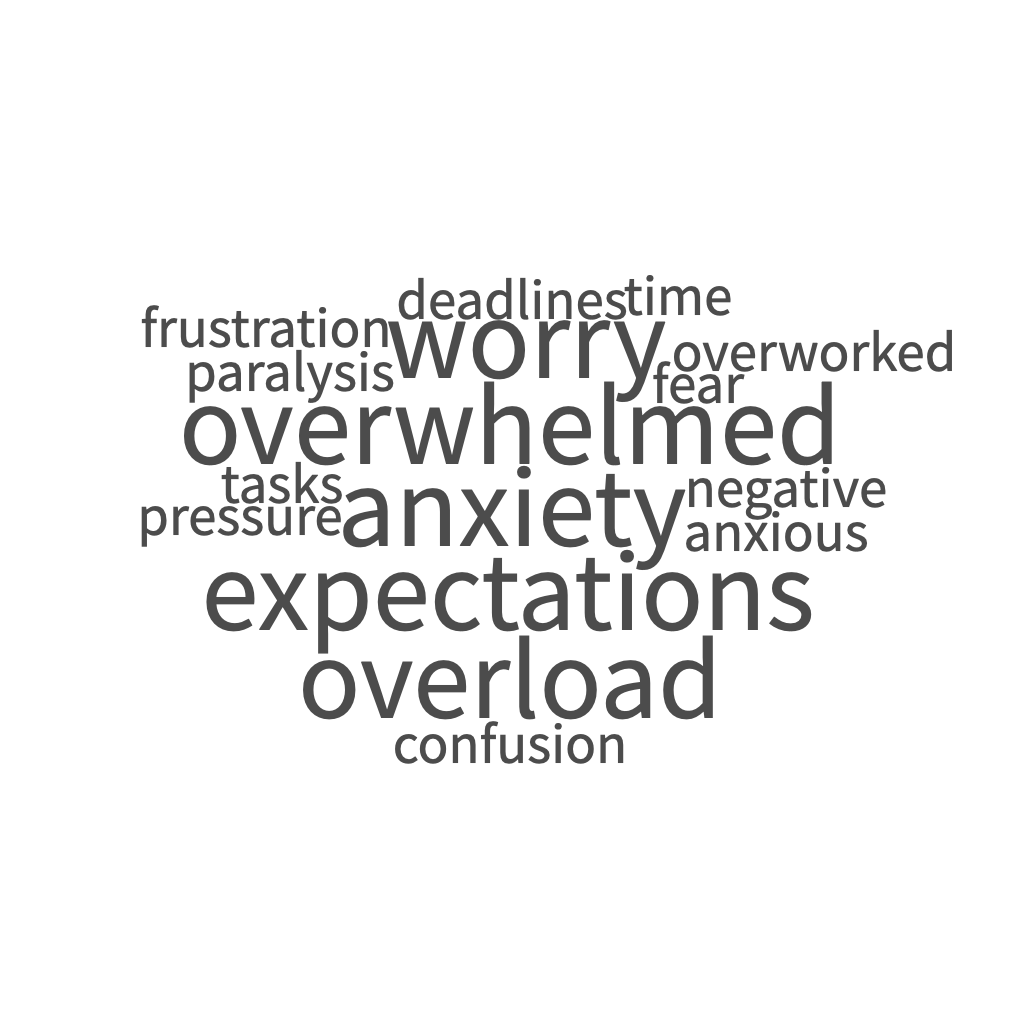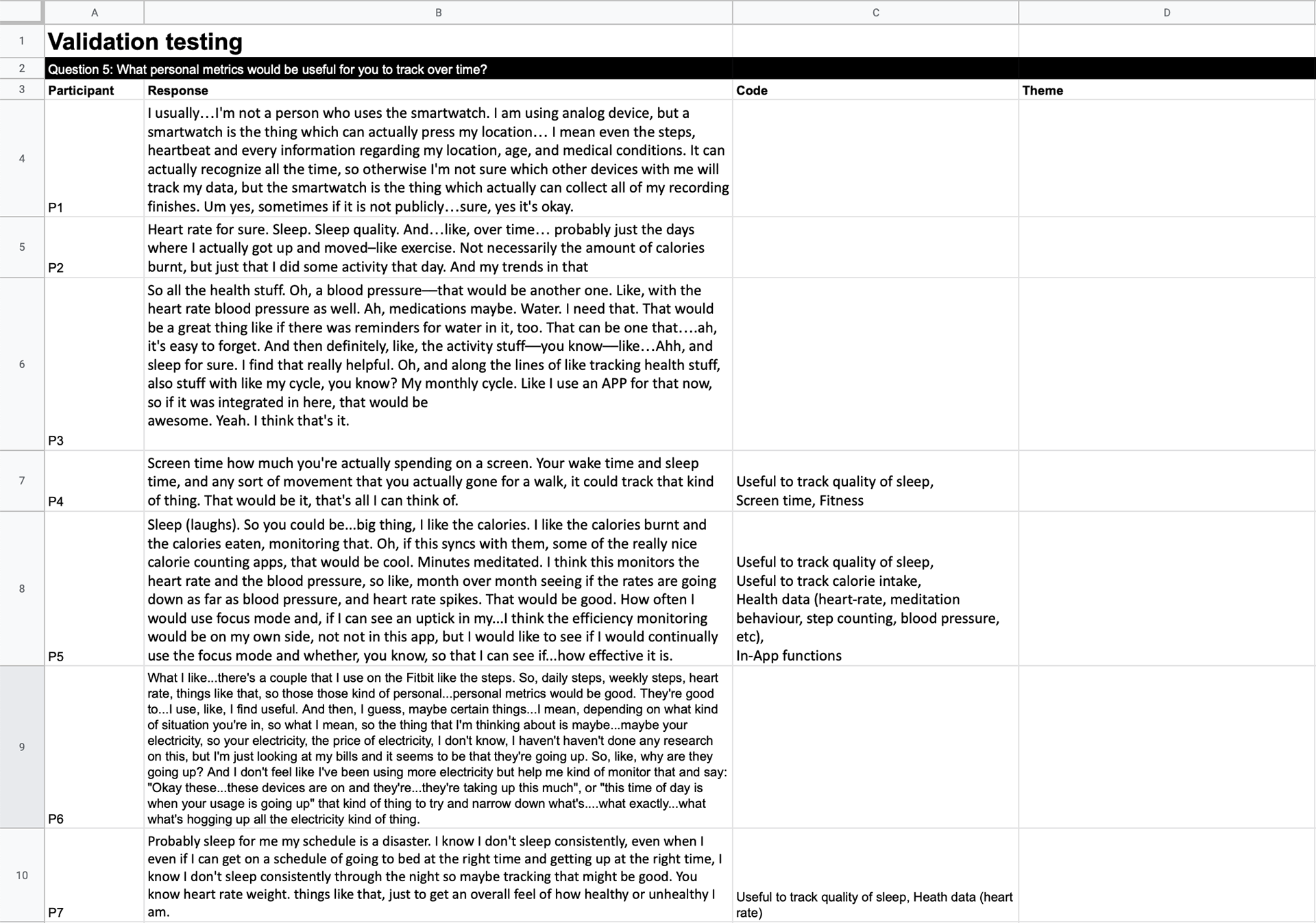 the above image is an example of the thematic coding process, which is currently in progress
likes:

 People liked the integration of features found in different devices, relevance to them, help with avoiding distractions and information overload, streamline routines, free up time to do other things, feeling taken care of, feedback and suggestions, organization, meditation tracking
dislikes:

automation, too regimented/structure, might cause more stress/anxiety, possibility of data sharing and privacy, dissonance, too much information, hard to integrate into life, data that could be marketable
expectations:

that their data stored safely, survey (5-20 depending on the types of questions, filled out for set-up or regularly) makes it more accurate, system gets to know them and is then automatic
most valuable features revolved around:

lighting, temperature control, biofeedback, sleep tracking, blocking notifications, heart-rate, 
Some

suggestions for improvement

included putting an emphasis on: exercise and healthy eating, personalization, choice, and customization, consider multi-users and scheduling, end of the workday, water intake, monthly cycle, electricity consumption, internal measures, habit-making